Hey guys, I hope you're well and happy new year to you all! Things are going great here, I had a busy December teaching and gigging and powered through to the new year in style with a gig down in Cornwall. (That was fun we did a swing set, and threw in the Cantina Band theme for good measure!) It's customary when doing these kind of posts to talk about New Years resolutions, so that's what I'm going to do…
New Year's Resolution
I've told myself that I'm going to work harder on my own playing this year. To help with this, I'm going to transcribe a solo every week of this year. These will be completely gratuitous, just solos for my own enjoyment. Not for students, (unless you want to learn one of them! if so, get in touch an let me know which one!) just for me. Greedy, eh?! 😉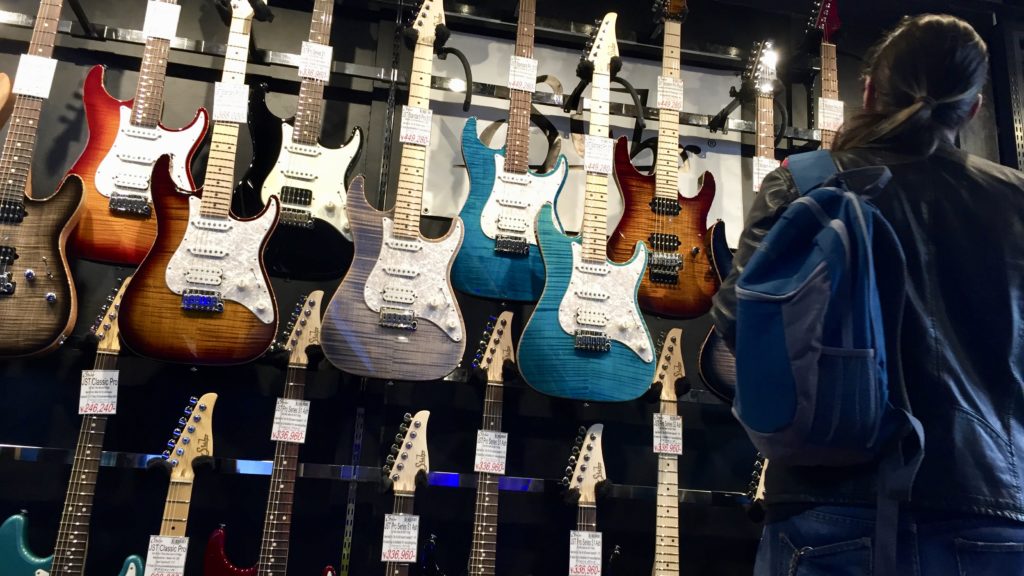 So, let's start of light and breezy with Steve Lukather's solo on I Won't Hold You Back by Toto. It's track number 3 on Toto IV, and the solo starts a 3:19. In fact, here is a Spotify Link if you want to check it out. The deadline for this will be Sunday 7th January, which doesn't give me much time… Better get cracking!
Why am I telling you all this?
Setting myself this goal is all well and good, but like many other people I struggle to keep to New Year's Resolutions. By putting this out into the wider world, I'm hoping it will push me to keep going through the whole year. The added bonus here is that hopefully doing this will help or inspire some of my fellow internet dwellers!
Check back on Sunday if you want to see how I get on! Maybe you could challenge yourself to learn the solo from the transcription?
Happy Practising!
Ed.