The guitar player everyone loves to hate
For this week's guitar solo transcription we are looking at possibly the most controversial name in the guitar world, Mr John Mayer! If you haven't heard about the PRS Silver Sky, what rock have you been living under?! Whatever you think of the guitar, there's no denying that John is an epic player who has influenced thousands of guitarists. The song I wanted to learn is Vultures, from the Continuum album. It's a masterclass in mixing major and minor over a bluesy dominant chord. There's not too much to this solo in terms of note density, but getting the right feel can be tough. You will need to really listen to John's phrasing to try and replicate it as best you can. My favourite part comes straight at you in the first two notes of bar 1. It's just so tasty! Anyway, on to the solo!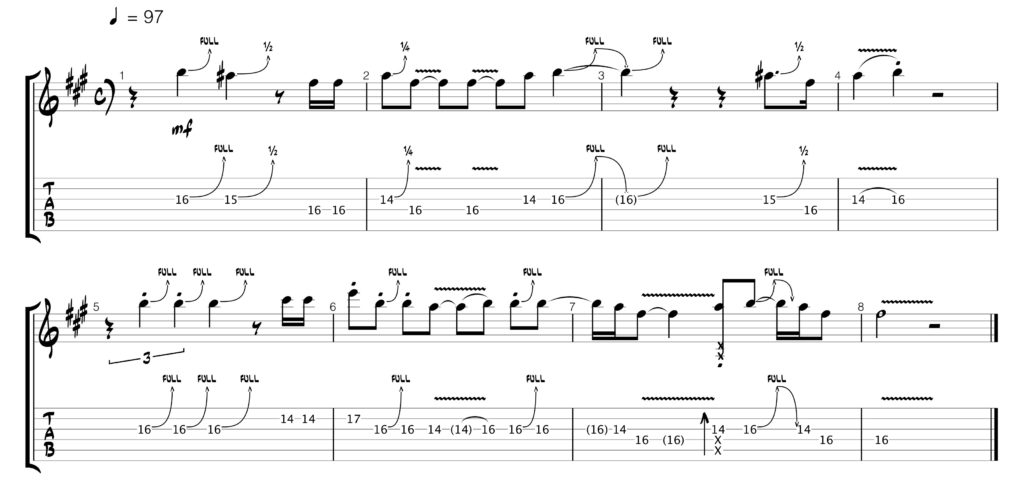 Thanks for coming!
I really hope that this transcription has helped you! Do check back on 15th April to see my next post! Can't wait? Why not check out last week's post!
Do you have any suggestions of guitar solos I should transcribe? Or would you like to book a lesson to learn how to play your favourite shredder's guitar licks? Get in touch with me using the contact page and I'll do my best to help wherever I can.
Big love, and awesome licks.
Ed
Guitar Solo Transcription Challenge · John Mayer · Vultures