Time for a bit of chicken pickin'!
This week we are looking at a guitar solo from country megastar Brad Paisley. This is one of my favourite solos! It builds in a really nice way, and there are some awesome licks hiding inside. If you want to know more about these transcriptions, check out this post.
Your job
Brad uses hybrid picking, which combines use of a flatpick and plucks from the remaining 3 fingers of the picking hand. You can hear the difference in attack between pick and fingers if you listen closely. Your mission, should you choose to accept it, is to figure out how Brad plays each note in the solo as you are learning it. Let me know if there are any parts you struggle with, and I'll do my best to help out!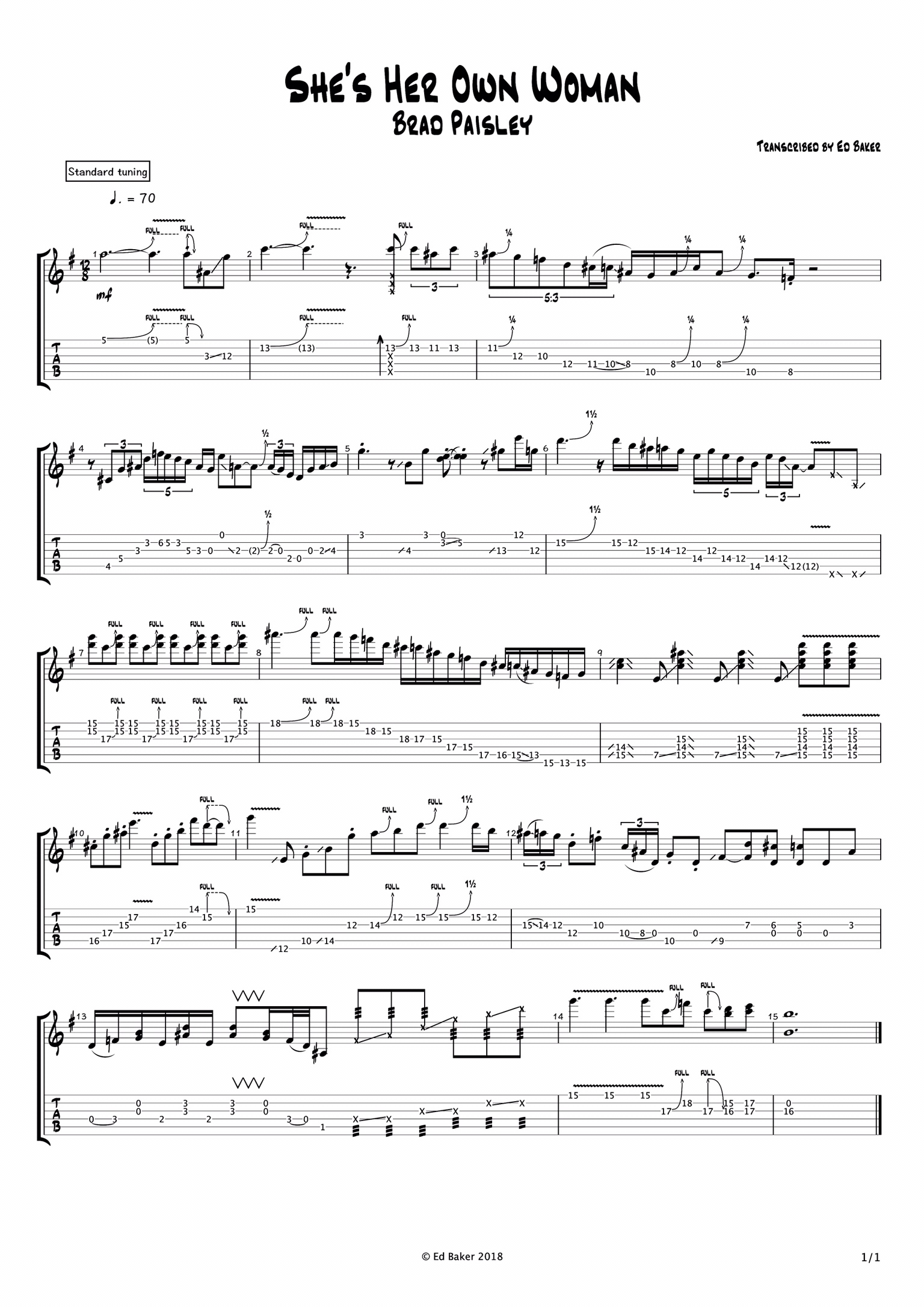 Thanks for coming!
I really hope that this transcription has helped you! Do check back on 8th April to see my next post! Can't wait? Why not check out last week's post!
Do you have any suggestions of guitar solos I should transcribe? Or would you like to book a lesson to learn how to play your favourite shredder's guitar licks? Get in touch with me using the contact page and I'll do my best to help wherever I can.
Big love, and awesome licks.
Ed
Guitar Solo Transcription Challenge · Brad Paisley · She's Her Own Woman