Stowin' Away The Time
This week's guitar solo transcription is the fantastic Elliott Randall playing on the Steely Dan classic, Reelin' In The Years! Before we get started, be sure to check out why I'm doing this! On to the transcription: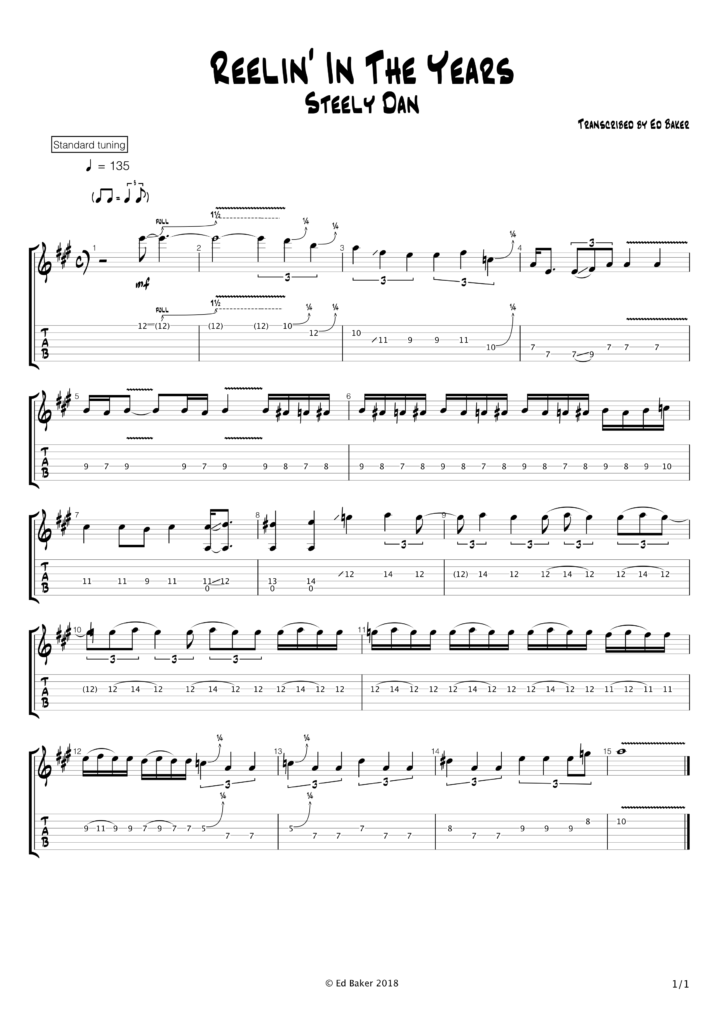 Thanks for coming!
I really hope that this transcription has helped you! Do check back on 29th April to see my next post! Can't wait? Why not check out last week's post!
Do you have any suggestions of guitar solos I should transcribe? Or would you like to book a lesson to learn how to play your favourite shredder's guitar licks? Get in touch with me using the contact page and I'll do my best to help wherever I can.
Big love, and awesome licks.
Ed
Guitar Solo Transcription Challenge · Steely Dan · Reelin' In The Years