Right to the top!
There's not much to say about Whitesnake and the guitar solo for Slide It In other than it's an awesome rock classic and you should totally learn it! This version is the original english release with Micky Moody on guitar, and it's awesome. The band have probably been through more guitar players than I have hot dinners, but every line up is just as amazing as the last. To find out more about why I'm doing this, click here!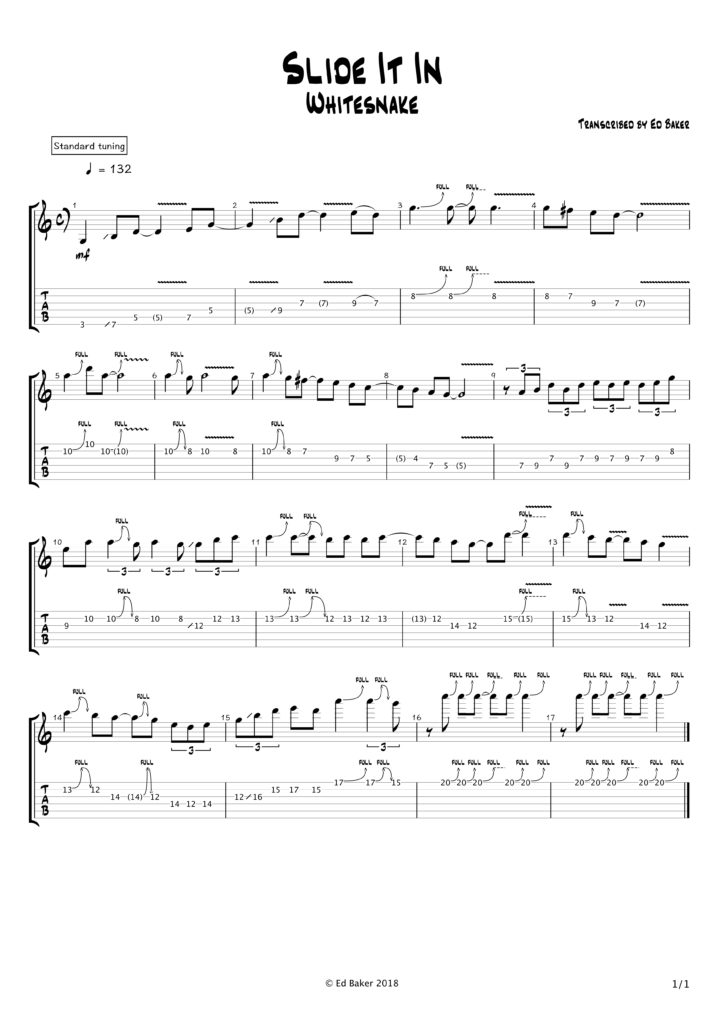 Thanks for coming!
I really hope that this transcription has helped you! Do let me know how you're overcoming the cross-picking issue. It would be really useful for me to see other solutions to the problem. Do check back on 11th March to see my next post! Can't wait? Why not check out last week's post!
Do you have any suggestions of guitar solos I should transcribe? Or would you like to book a lesson to learn how to play your favourite shredder's guitar licks? Get in touch with me using the contact page and I'll do my best to help wherever I can.
Big love, and awesome licks.
Ed
Guitar Solo Transcription Challenge · Whitesnake · Slide It In