Dream Team
Today's Guitar Solo Transcription is my favourite tune from Thin Lizzy's album Black Rose. It features the incredible Gary Moore on guitar, and some awesome harmony guitar parts!
For most of the solo there is one part, although it does sound like it has been double-tracked. Then at bar 12 the second guitar moves to a higher harmony. Here is the whole solo, including guitar one's harmony line.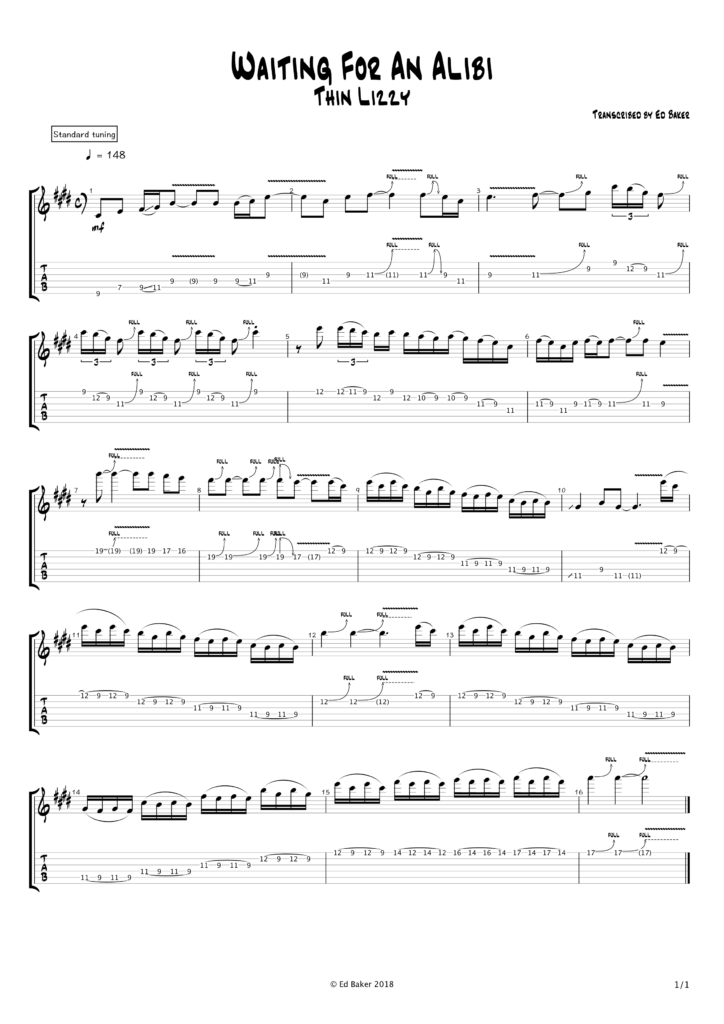 Higher and Higher
Here is the higher part that comes in from bar 12. It's interesting to hear how the two parts move in slightly different ways, and yet weave together beautifully! Have fun learning it!!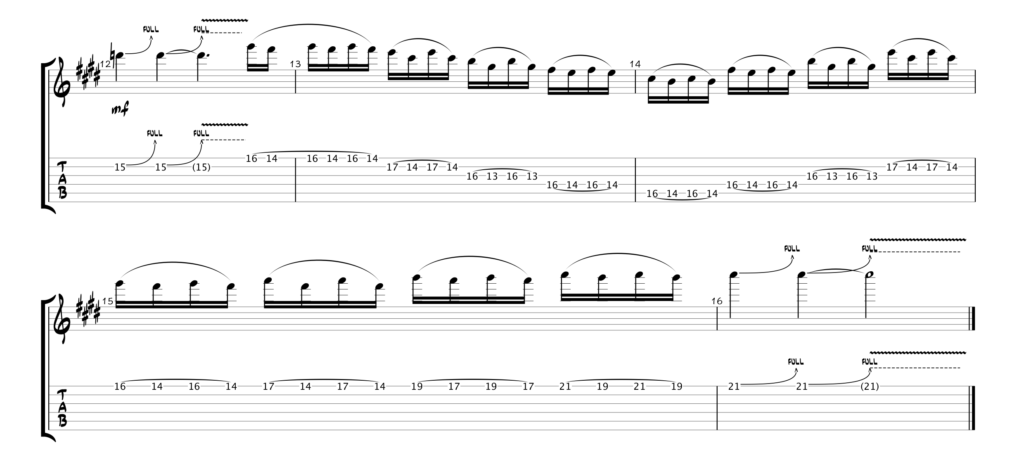 Thanks for coming!
I really hope that this transcription has helped you! Do check back on 13th May to see my next post! Can't wait? Why not check out last week's post!
Do you have any suggestions of guitar solos I should transcribe? Or would you like to book a lesson to learn how to play your favourite shredder's guitar licks? Get in touch with me using the contact page and I'll do my best to help wherever I can.
Big love, and awesome licks.
Ed
Guitar Solo Transcription Challenge · Thin Lizzy · Waiting for an Alibi