All the tricks
This Transcription is an awesome one to use and learn from if you want to brush up on all those techniques that make guitar solos sound great! It's not technically a guitar solo spot, in that it's just some licks in the intro and around the first verse of the song. It does, however, have everything from slides and double-stops, through awesome legato and smooth vibrato!
There are a few tricky bits here, like the timing of the slides in bar 4, and the string crossing in bar 9. It's also a good idea to listen closely to the track while you are learning it to make sure you get the timing and inflections spot on.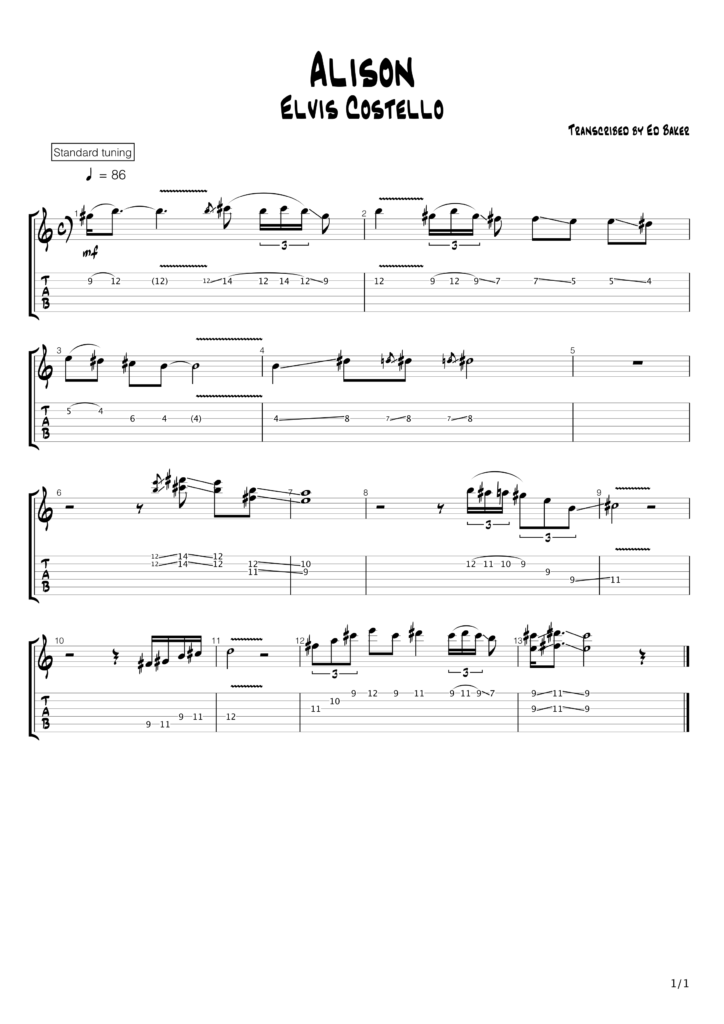 Thanks for coming!
I really hope that this transcription has helped you! Do check back on 27th May to see my next post! Can't wait? Why not check out last week's post!
Do you have any suggestions of guitar solos I should transcribe? Or would you like to book a lesson to learn how to play your favourite shredder's guitar licks? Get in touch with me using the contact page and I'll do my best to help wherever I can.
Big love, and awesome licks.
Ed
Guitar Solo Transcription Challenge · Elvis Costello · Alison