Parental Advisory
Today's transcription is from a band that could never be considered PG. Comedy rock band Steel Panther combine expert musicianship, lycra, and overtly 80's styling to create something truly magical, but definitely not suitable for children.
If you're into blue humour, and wanna learn an awesome solo, check this out! If you're wondering why I am doing this transcription, click here!
What to watch out for
Most of this solo can be easily nailed by an intermediate level player, except for bar 5. This little flurry of two handed tapping is tough for even the most advanced player! Satchel's playing kind of floats across the bar, which explains the odd note groupings. My advice would be to slow it right down, and make sure you nail it one beat at a time before stringing the whole thing together.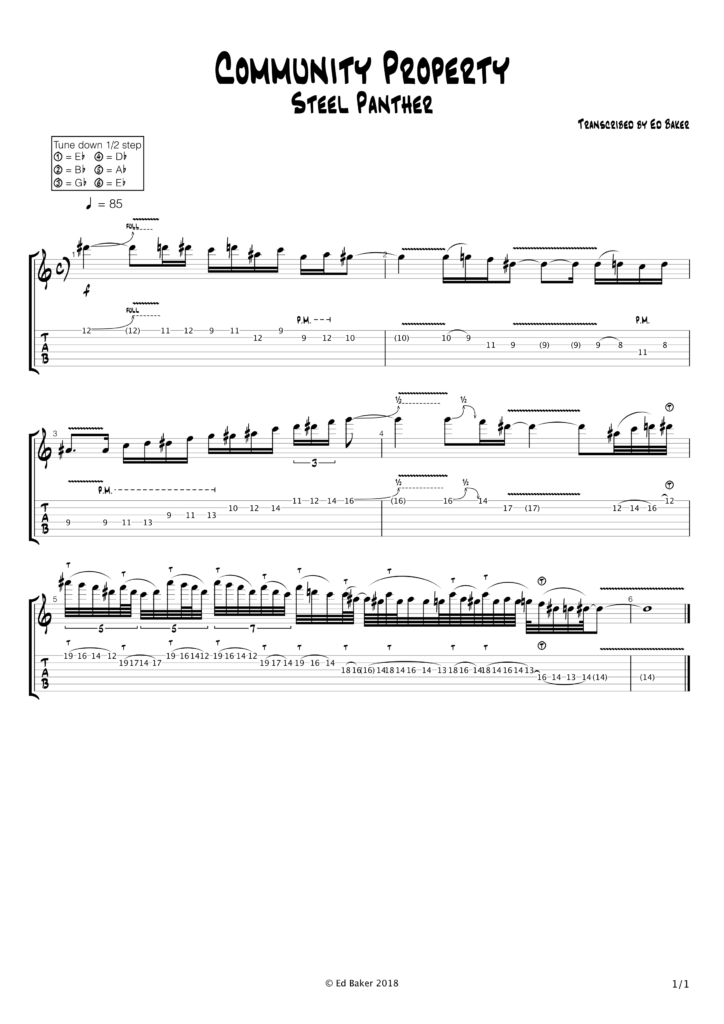 Thanks for coming!
I really hope that this transcription has helped you! Do check back on 10th June to see my next post! Can't wait? Why not check out last week's post!
Do you have any suggestions of guitar solos I should transcribe? Or would you like to book a lesson to learn how to play your favourite shredder's guitar licks? Get in touch with me using the contact page and I'll do my best to help wherever I can.
Big love, and awesome licks.
Ed
Guitar Solo Transcription Challenge · Steel Panther · Community Property