A strange revelation
Before I jump into story time, check out this post to see what these transcriptions are all about!
I was over with my friends at Band Box in Risca, South Wales this week and it was brought to my attention that I don't remember how to play any Mr. Big songs! I've loved this band since I first heard them in my teens, and the Lean Into It album is one of my all time faves!
I chose Lucky This Time because, despite it being a cover, it really shows off what the band is about. Plus, the solo is epic!
What to watch out for
This solo is fast, but it's mainly pentatonic with a bit of blues scale thrown in for good measure. If you set your mind to it and start slow, you'll definitely be able to nail it!
There are a couple of runs that are a bit awkward to finger, because they hop across strings in an odd way. Look out for bar 5 and bar 7 in particular for this!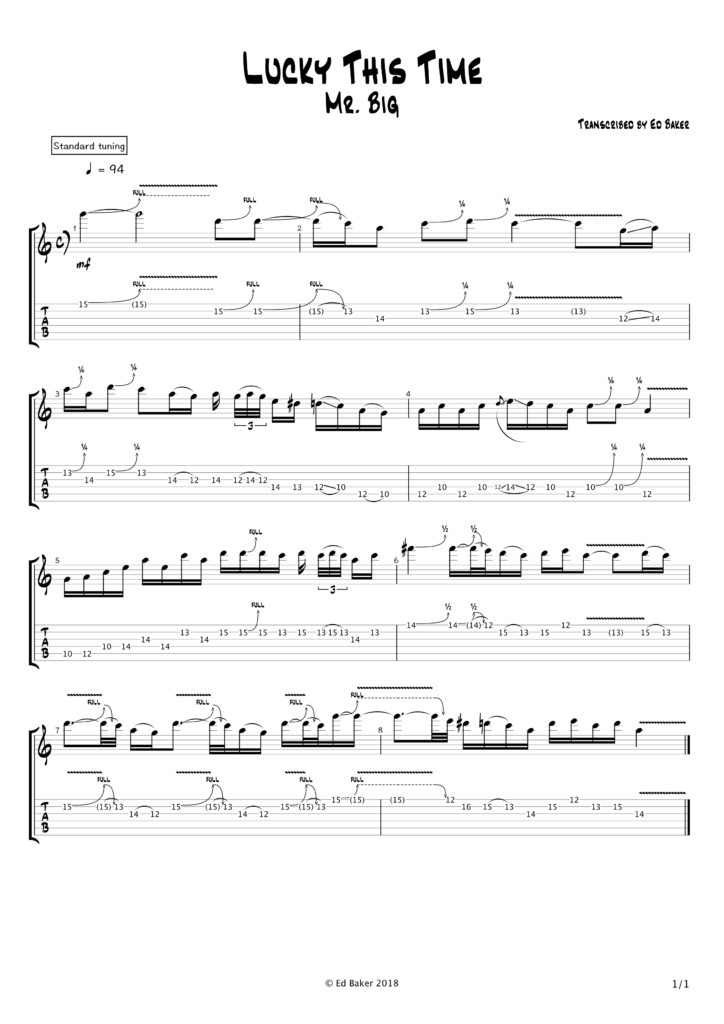 Thanks for coming!
I really hope that this transcription has helped you! Do check back on 24th June to see my next post! Can't wait? Why not check out last week's post!
Do you have any suggestions of guitar solos I should transcribe? Or would you like to book a lesson to learn how to play your favourite shredder's guitar licks? Get in touch with me using the contact page and I'll do my best to help wherever I can.
Big love, and awesome licks.
Ed
Guitar Solo Transcription Challenge · MR. Big · Lucky This Time