First things first, check out this post to see what these guitar solo transcriptions are all about! This week we are looking at Pocket by Biffy Clyro. What prompted this was the cool octave effect on the guitar sound, I don't usually think of wicked solos when I think of Biffy, but Simon Neil is an amazing guitar player who makes some really tasty note choices!
Let's go!
Not much to talk about here, let's get on with the transcription!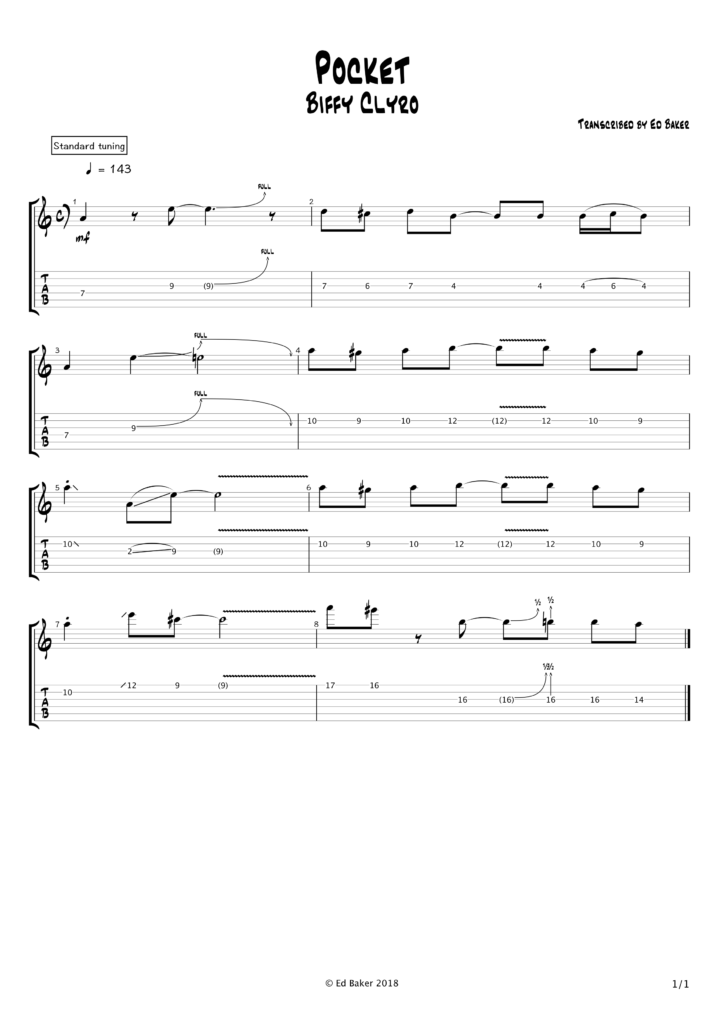 Thanks for coming!
I really hope that this transcription has helped you! Do check back on 1st July to see my next post! Can't wait? Why not check out last week's post!
Do you have any suggestions of guitar solos I should transcribe? Or would you like to book a lesson to learn how to play your favourite shredder's guitar licks? Get in touch with me using the contact page and I'll do my best to help wherever I can.
Big love, and awesome licks.
Ed
Guitar Solo Transcription Challenge · Biffy Clyro · Pocket