So this has been one of the busiest weeks of the year for me, with a week full of teaching and gigs galore this weekend! I've not been able to keep to my upload schedule at all, but better late than never, right?! If you're wondering why this guitar solo transcription is even here, click on this link.
Somethin' to fill in the holes
If you're looking for a bit of Eddie Van Halen shred, this one should keep you going for a while! Things to watch out for are the slightly out of tune bends, and the 9-note groupings across bars 10 and 11.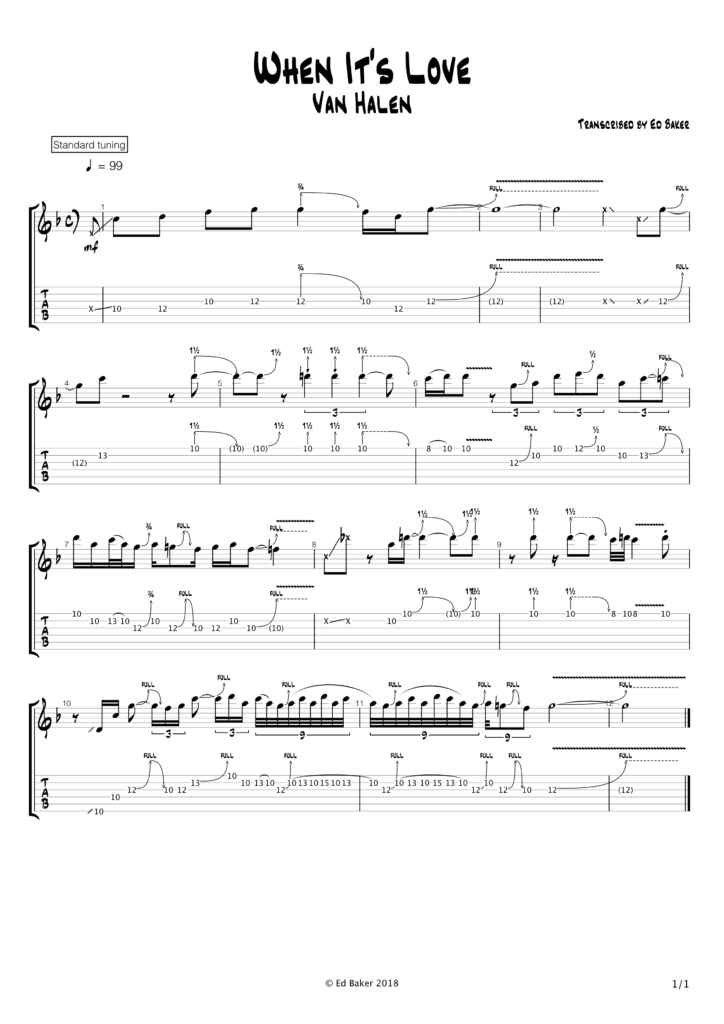 Thanks for coming!
I really hope that this transcription has helped you! Do check back on 8th July to see my next post! Can't wait? Why not check out last week's post!
Do you have any suggestions of guitar solos I should transcribe? Or would you like to book a lesson to learn how to play your favourite shredder's guitar licks? Get in touch with me using the contact page and I'll do my best to help wherever I can.
Big love, and awesome licks.
Ed
Guitar Solo Transcription Challenge · Van Halen · When It's Love